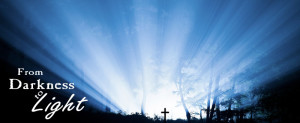 In the blackness of a rainy night, Martha lay on her bed sobbing.
Left penniless by her husband's sudden death, she had no idea how she'd pay the mortgage and provide for their three small children.
As Martha wept, she became aware of an ever increasing light filling the room. She later described it as "so pure, I didn't dare open my eyes."
Soon a warm hand took her hand, flooding her soul with such comfort that her tears were immediately replaced by laughter.
"What am I worried about?" she asked. "The same God who provided for my widowed mom during the Depression will provide for us!"
Martha and her children never went without food or clothing and never had to move from their home. Although Martha faced many challenges in the years to come, God generously provided for every need.
"

The Lord watches over the foreigner and sustains the fatherless and the widow". (Psalm 146:9).
The Father's loving heart reaches out to the poor and helpless, blessing His people with His tender care.
God is waiting to penetrate our darkness with His comforting light.